The Desperate Hunt for the A.I. Boom's Most Indispensable Prize
By Erin Griffith, New York Times, August 2023
For the past year, Jean Paoli, chief executive of the artificial intelligence start-up Docugami, has been scrounging for what has become the hottest commodity in tech: computer chips.
In particular, Mr. Paoli needs a type of chip known as a graphics processing unit, or GPU, because it is the fastest and most efficient way to run the calculations that allow cutting-edge A.I. companies to analyze enormous amounts of data….
Two weeks ago, he struck gold: Docugami secured access to the computing power it needed through a government program called Access, which is run by the National Science Foundation, a federal agency that funds science and engineering. Docugami had previously won a grant from the agency, which qualified it to apply for the chip.
Should you build or buy generative AI?
By Mary Branscombe, CIO.com, July 2023
There are multiple collections with hundreds of pre-trained LLMs and other foundation models you can start with. Some are general, others more targeted. Generative AI startup Docugami, for instance, began training its own LLM five years ago, specifically to generate the XML semantic model for business documents, marking up elements like tables, lists and paragraphs rather than the phrases and sentences most LLMs work with. Based on that experience, Docugami CEO Jean Paoli suggests that specialized LLMs are going to outperform bigger or more expensive LLMs created for another purpose.
Grounding Transformer Large Language Models with Vector Databases
By Simon Bisson, The New Stack, July 2023
Document automation specialist Docugami transforms documents into its own Document XML Knowledge Graph. These are then stored as vector embeddings in Redis VectorDB allowing chat sessions through an LLM to extract information from collections of business documents, grounding interactions in your own data.
Docugami Vendor Vignette
By Deep Analysis, April 2022
Extracting actionable data from complex, long-form documents has immense potential for enterprise automation. Docugami is not the first vendor to offer unstructured data management tools for long-form documents, but it appears to be setting a new benchmark with its XML data chunk approach.
Docugami's new model for understanding documents cuts its teeth on NASA archives
By Devin Coldewey, Techcrunch, April 2021
You hear so much about data these days that you might forget that a huge amount of the world runs on documents: a veritable menagerie of heterogeneous files and formats holding enormous value yet incompatible with the new era of clean, structured databases. Docugami plans to change that with a system that intuitively understands any set of documents and intelligently indexes their contents — and NASA is already on board.
Google made sense of the web. Docugami does that for documents
By Josh Constine, Principal investor & Head of Content at SignalFire, November 2020
When data gets structured, value emerges. We've seen it over and over. Google structured web links into PageRank. Facebook structured your social graph into content ranking. Tesla is turning footage of city streets into navigation algorithms. Documents are another near-infinite naturally occurring resource of unstructured data. Docugami can become a generational technology company by distilling what's inside.
NLP Poised to Revolutionize the Enterprise
By Mary Branscombe, CIO, July 17, 2020
From powering customer-facing chatbots, to keeping track of contractual commitments, to making the most of meetings, natural language processing holds great potential to transform your business.
Announcing Grammarly's Investment in Docugami
By Brad Hoover, CEO, Grammarly corporate blog, May 13, 2020
Grammarly exists to improve lives by improving communication. Our AI-powered writing assistant helps more than 20 million people around the world improve their English writing every day—and we're always on the lookout for ways to help even more people!
Today I'm glad to announce a new step in our journey: an investment in the Seattle-based company Docugami.
AI document engineering startup Docugami raises $10M seed round in unusually large early stage deal
by Todd Bishop, Geekwire, February 11, 2020
Docugami, a startup aiming to reinvent the way businesses create and extract information from documents, has raised an extraordinary $10 million in seed funding led by Silicon Valley venture fund SignalFire, with NextWorld Capital and a large number of veteran tech executives and angel investors.
Using machine learning to solve your dark data nightmare
by Simon Bisson, ZD Net, May 31, 2019
Documents are everywhere, but they're also static, dark data. Can a startup founded by AI and document experts change that?
Docugami unveils exec team
by James Thorne, GeekWire, May 16, 2019
Document engineering startup Docugami revealed its full team after it emerged from stealth mode earlier this month.
AI superpowers for everyday documents: Microsoft vet and XML co-creator unveils startup Docugami
by Todd Bishop, GeekWire, May 2, 2019
A new startup led by the former president of Microsoft's open-source subsidiary plans to uses artificial intelligence to reshape the way documents are created and used inside companies.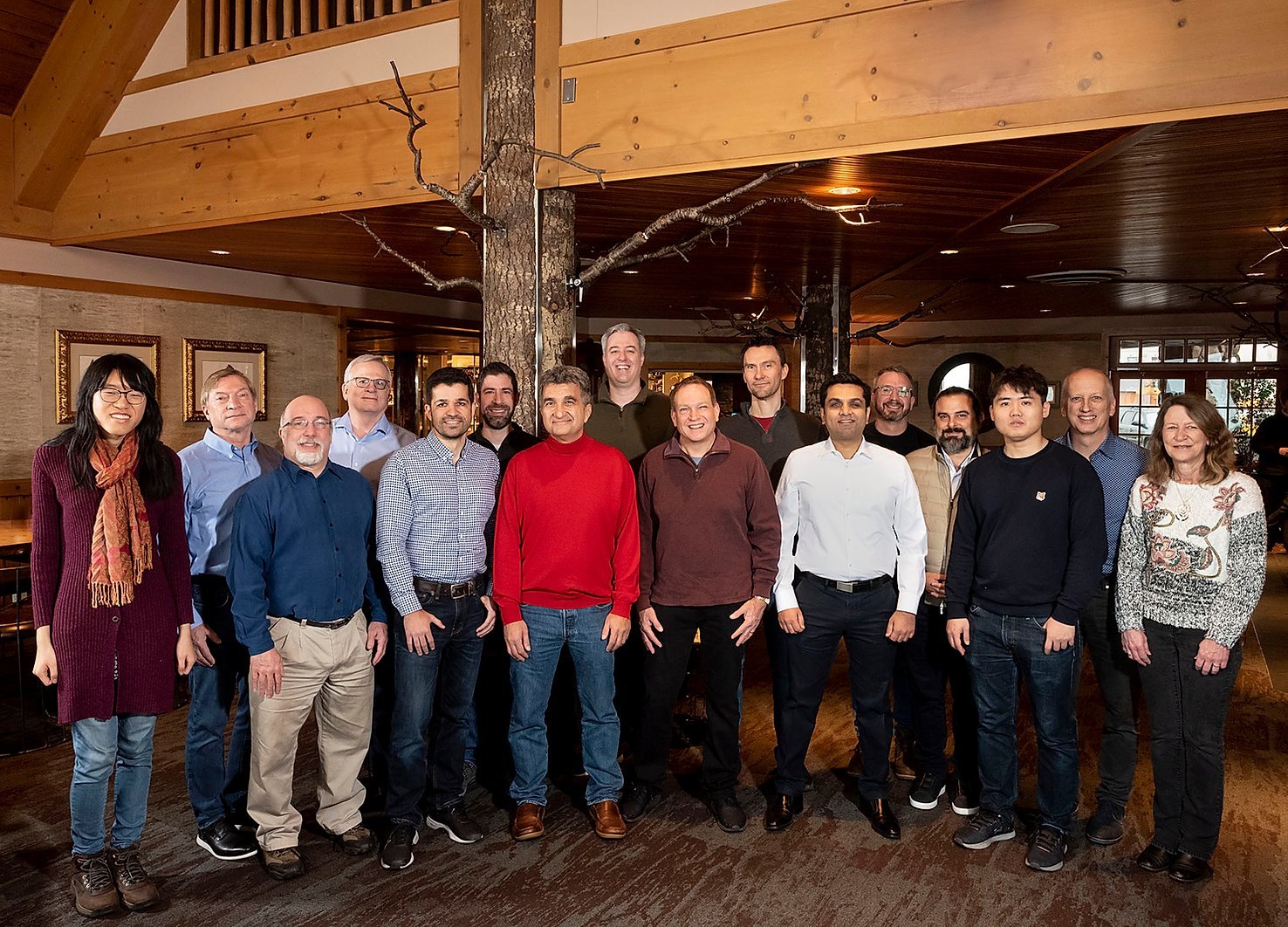 The Docugami team, with Ilya Kirnos of SignalFire, and Bob Muglia, celebrating the closing of the $10 million seed round in Seattle, February 2020.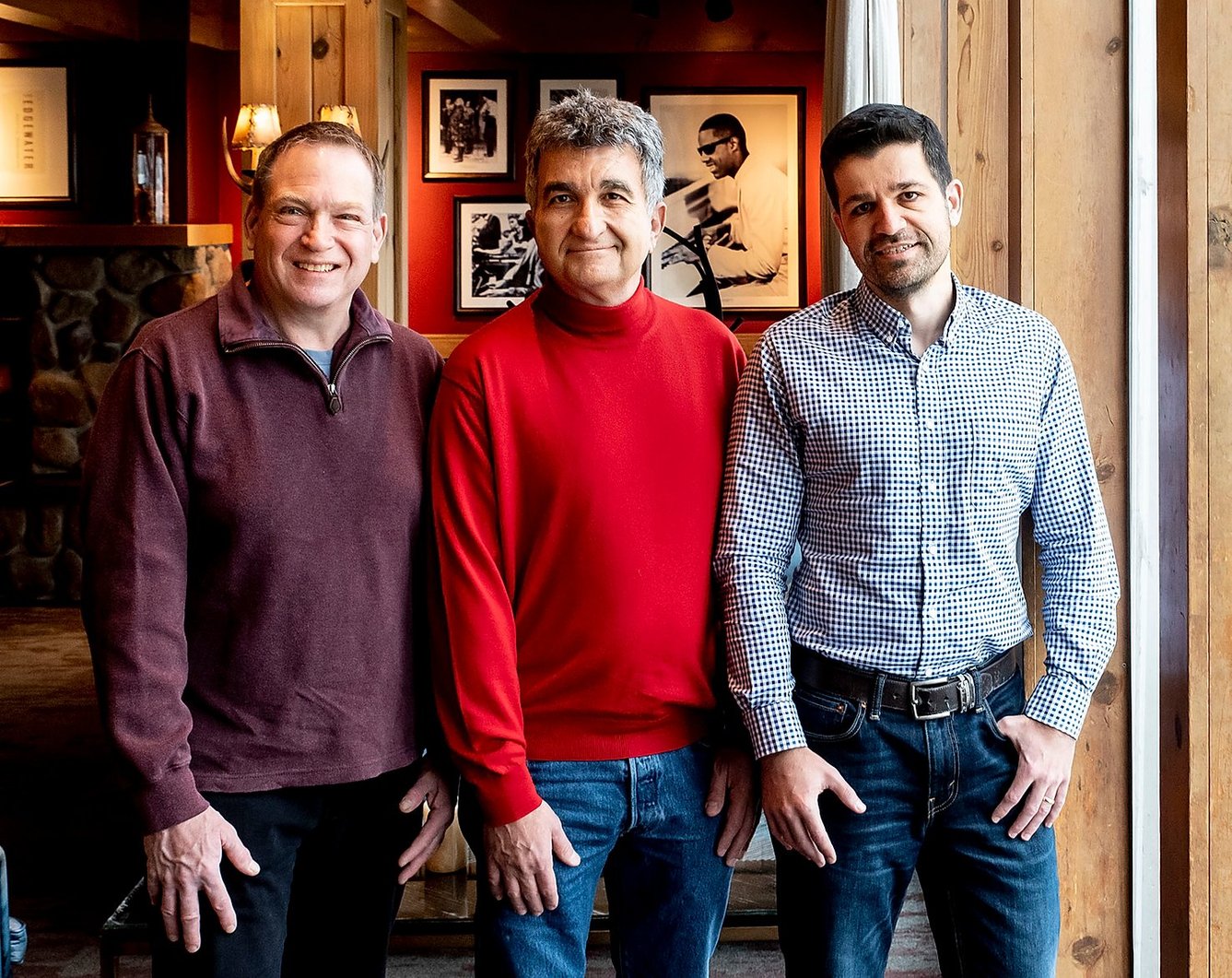 Docugami board members Bob Muglia (left), Jean Paoli (center), and Ilya Kirnos (right), in Seattle, February 2020.