PRODUCT
Generative AI, Applied to Your Documents
We have developed a proprietary Business Document Foundation Model, an LLM where the human-in-the-loop is the Business User.
Starting with your documents in any file format, our Foundation Model generates a Document Knowledge Graph Representation of your Business Documents in their entirety, which Docugami uses to generate Business Reports, Abstracts, and other New Business Documents, ready for use by Enterprise Systems.
Docugami uses multi-faceted AI solutions that combine innovative Deep Learning, NLP, Bayesian, Evolutionary, other AI techniques, and Declarative Markup.
Docugami reveals the inherent patterns, terminology, and relationships of unstructured information.


Docugami integrates seamlessly with familiar tools, so you can start working immediately. No IT or developers required.
For productivity, compliance, and insight.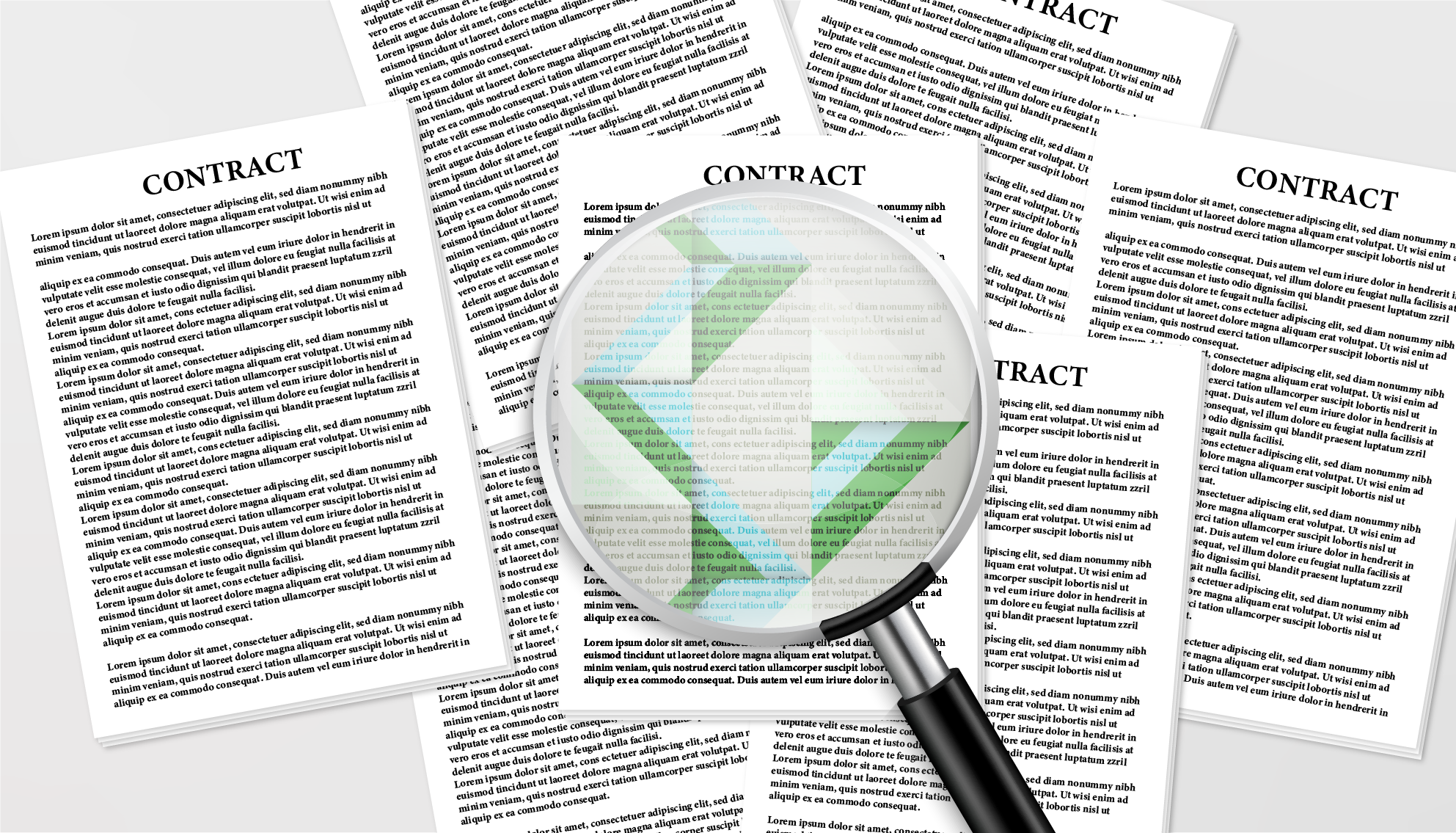 POWERFUL FEATURES
Discover the power of
'Small Data' - YOUR data
To learn more about our vision and principles, you can read our
Open Letter
.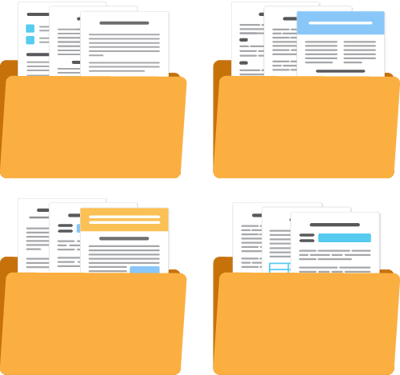 Upload and Organize
Upload your documents and Docugami sorts them automatically by understanding their similar patterns: NDAs, Leases, Loans, Partner Agreements, Sales Contracts, Service Agreements, RFPs, Proposals, SOWs, etc.
Start the Machine
You and your team are in control
Your users can train the AI to understand the fine-grained details of your business. With only 30 minutes of training per set of similar documents, your users can set things up and improve the accuracy of the AI to the nuances of your business agreements. The AI simply makes recommendations, to ease your decisions.
The AI doesn't decide for you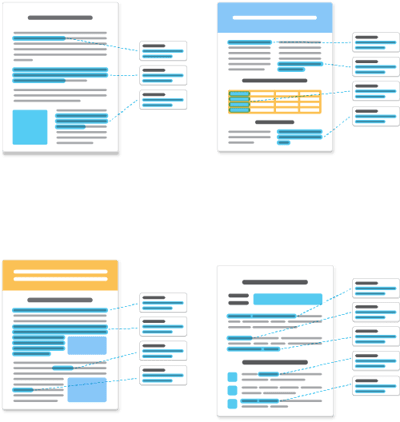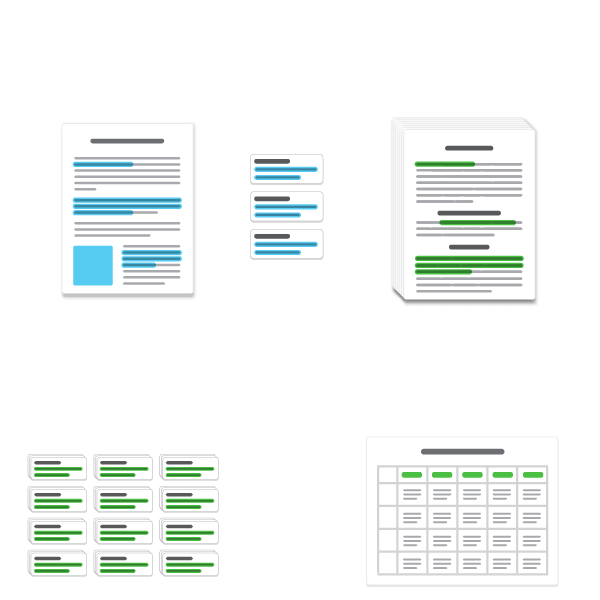 Always know what is in your agreements
More than data mining, we look through your documents in multiple dimensions and structure the information. You decide what is important and our software will prepare a Summary, an Abstract, or a detailed Report, 'auto-magically.' No more tedious, manual data searching and re-typing.
No more 'dark data'
New agreement, no problem
Docugami's Assisted Authoring recommends edits to agreements based on your organization's best practices from previous versions. Just hover and click to add, change, delete, complete. Our AI goes beyond Document Automation or Document Assembly solutions to not just automate, but also humanize the results.
Work less, think more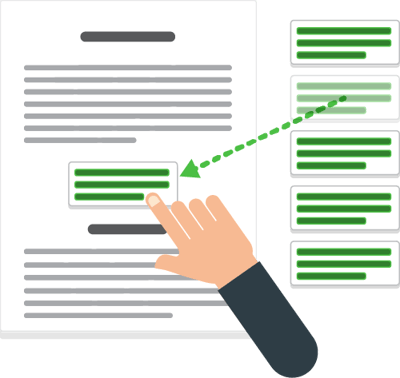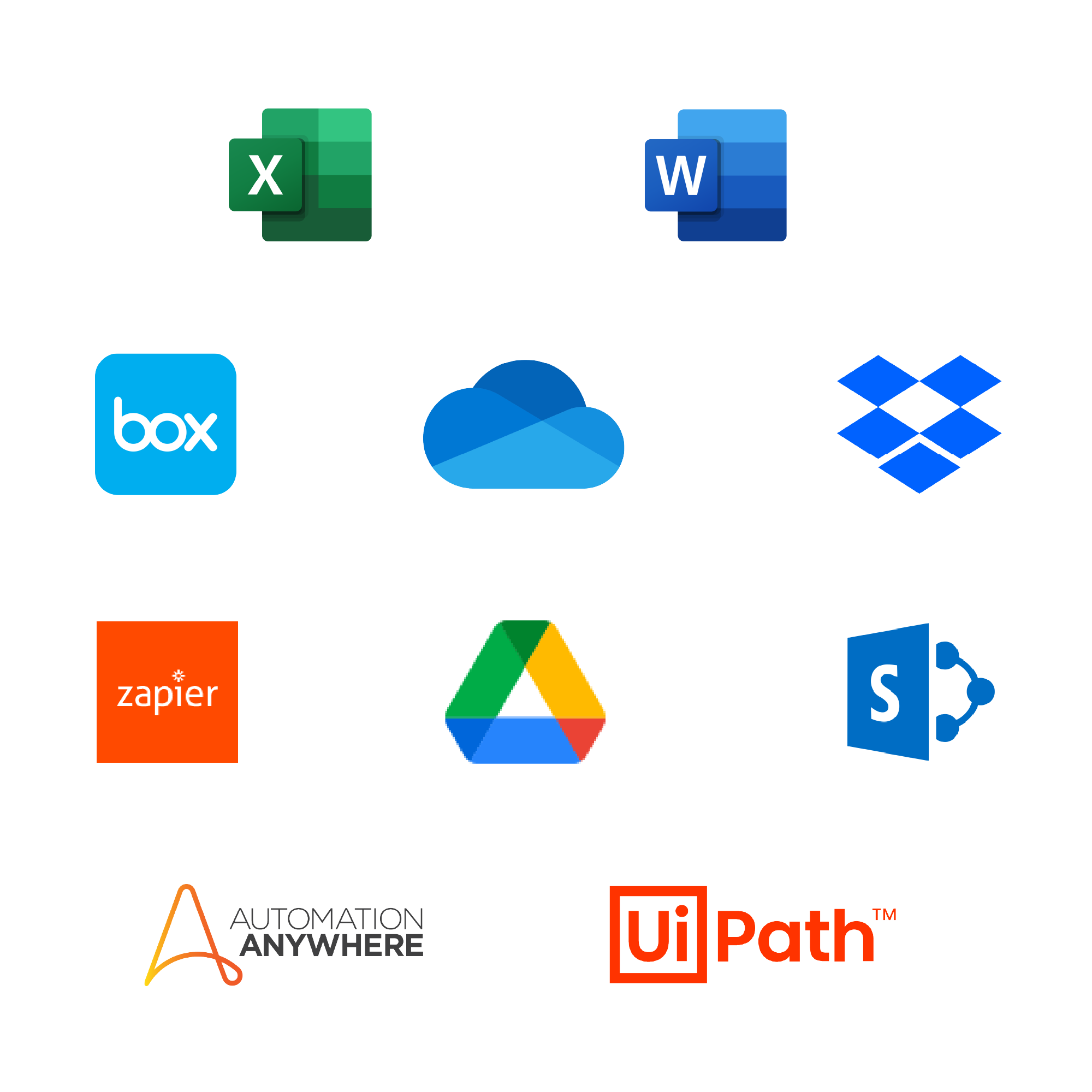 What are your favorite tools?
Docugami integrates with an array of familiar tools. From robotic process automation and contract lifecycle management to content services platforms, CRM systems, document workflow and analytics, dashboards or smart workspaces. Use your favorite platforms to edit, report, send, store, sign, or otherwise manage, while using Docugami to do our magic: Assisted Authoring and Automated Reporting.
We share our superpowers
START ANALYZING, WRITING, AND CONNECTING YOUR DOCUMENTS TODAY